Nice to meet you!
It's been a year since I graduated and became a Master of Art Museum Education at Newcastle University.
The past 12 months have followed with:
1) a series of failed attempts to join the gallery & museum sector in the Netherlands (where I'm currently living), and
2) my eventual employment at a corporate monster of hotel booking madness. 
Yes, it's been a year, and it's taken a good friend to nudge me in this direction. Why give up career aspirations of inspiring and sharing creativity with others, just because I don't speak Dutch? Why stop thinking about museums and galleries at all, just because I don't work in one?
So here I am. With my plan to write about museum & gallery-related topics/news that I personally think bear repetition in this vast, transforming, and ever-confusing space we apparently call the blogosphere…!
Read about the Getty's Google Goggle project after the jump…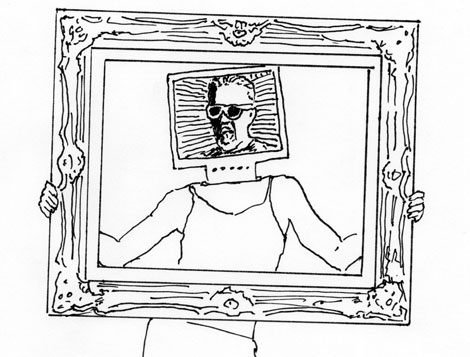 The Getty has partnered up with Google to enhance their museum visiting experience! This project is the second museum initiative that Google has taken on this year, following the widely-discussed Google Art Project. Basically, with the use of Google Goggles, a visual search engine app, visitors can access additional information about an artwork on their mobile devide when they take a picture of it in the gallery.
What's that? Visitors taking pictures of art in the gallery?? I'm curious how the Getty worked around copyright issues, and how long will it take for other institutions to catch on to this concept and make their collections more accessible.
The institution is also already known for having an impressive online gallery of its permanent collection. But this project is exciting because it can add so much to the in-gallery experience. And the opportunities to spruce up the interpretation are endless. What about various staff members or members of the community adding text/audio comments about the artwork? Creating an outlet for the audience to intervene and provide their own interpretation? Or just simply presenting a rotation of different perspectives, so the interpretation never gets stale and tired. 
Perhaps a more important use is this initiative's potential to increase access for all visitors. It can provide multi-lingual translations of written materials, and additional audio-based interpretation for blind and partially-sighted visitors. Better yet, it's free for museums! 
It has been a couple of months since this article was published in the LA Times, and I'd love to see if there's been any new developments on the project, or similar initiatives.
Read more about it here. 
caravaggista likes this
guideddetours posted this